We have a strange white glow around the clan emblem, so I made a new version which should fix that. We are looking to raise 150P to upload it.
New Emblem

Old Emblem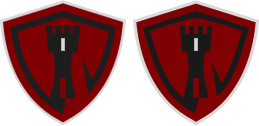 So which one do you guys like better the one on the right or the one on the left? When it uploads it should be 20% or so brighter
The one on the right has been uploaded. I hope the gray is dark enough. I am also kind of wondering if we should have just gone black and white it might have looked nice...
Here is another option.

---
Permissions in this forum:
You
cannot
reply to topics in this forum